Dear Colleagues,
We are very pleased to invite you to UROonco23, a brand-new European onco-urological event that will take place from 30 June to 2 July 2023, in the city of Gothenburg, Sweden.

This meeting will cover the very latest in onco-urology research and innovations. It will combine the Annual meeting of the EAU Section of Oncological Urology (ESOU) and the former educational UROonco update meetings (PCa, BCa and RCC) into one platform to deliver the very latest information in genitourinary (GU) cancer.

The three-day scientific programme will feature plenary sessions on the most up-to-date evidence in prostate, urothelial and renal cancers, as well as rare tumours. Practical tools will be shared via smaller break-out sessions that focus on daily clinical challenges.

As a UROonco delegate you will have the opportunity to partake in a fusion of state-of-the-art lectures, clinical and case discussions, hands-on training, guidelines updates, and rapid-fire presentations with an interactive approach.

For the younger generation, the STEPS (Session To Evaluate ProgresS) programme will continue as part of the UROonco platform, aiming to recruit and stimulate new talent in onco-urology to advance their careers.

We look forward to seeing you in Gothenburg in June 2023!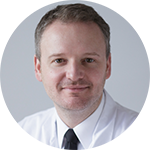 Prof. Morgan Rouprêt
Steering committee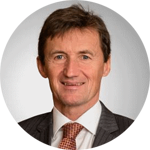 Prof. Arnulf Stenzl (EAU)
Steering committee