Dear Colleagues,
Following the success of our inaugural UROonco meeting this year, we are pleased to invite you to the second edition of this European onco-urological event, UROonco24. The meeting will take place in the historic city of Budapest, Hungary, from 20 – 22 June, 2024.

Steered by the EAU Section of Oncological Urology (ESOU), this extensive three-day event will bring together a broad network of experts from various uro-oncology fields to discuss four major oncological topics. The primary objective is to collaborate and facilitate the exchange of the most recent evidence related to prostate, urothelial and renal cancer, as well as rare tumours.

The scientific programme will encompass state-of-the-art lectures, clinical and case discussions, hands-on training opportunities, guidelines updates, and rapid-fire presentations. There will also be interactive roundtable sessions dedicated to prostate cancer, bladder cancer, and renal cancer. These sessions are designed to deliver all essential updates and encourage active participation. Additionally, significant trial results from recent international urology meetings will be presented.

Stay tuned as more meeting information will be updated shortly. We look forward to seeing you in Budapest in June 2024!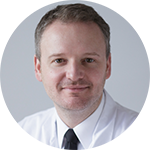 Prof. Morgan Rouprêt
Steering committee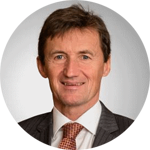 Prof. Arnulf Stenzl (EAU)
Steering committee
Why you should attend this meeting